Event Details
NRV November Virtual Meeting: Aligning your People Plan to your Business Plan with Ted Forbes
| | |
| --- | --- |
| Date: | November 12, 2020, 12:00pm – 1:15pm |
| Organizer: | |
| Location: | |
| Price: | |
| Event Type: | |
| iCal link | |
Aligning your People Plan to your Business Plan
Join us thursday, November 12th at 12pm and hear from Ted Forbes! Ted will review why HR metrics for HR's sake is career limiting and what the C-suite would like to see from HR. There will be a review of how to present HR metrics that directly connect to the business results of your entity. Ted will review what you do, what you measure, and what you report in business centered HR metrics. Ted will review how your company's key business drivers will let your key HR strategy and tactics fall.
Ted will flesh out the "Business Acumen" aspect of the SHRM Competency Model and what they translate to in HR. He will review a case study of a "business driven HR program" and how the C-suite and HR priorities aligned. Ted will show you how to articulate your key business drivers and how HR can help make this happen in metrics that make an impact.
Lastly, Ted will discuss how this might work for you and your company and why you would want to have business centered HR metrics
Learning Objectives:
1) Create understanding of the need for aligning a business' people plan to its overall business plan
2) Be able to differentiate between "HR for HR's sake" and "business driven HR"
3) Examine a framework for business-driven HR and consider how to use it
**Approved for SHRM and HRCI recertification credit**
Speaker: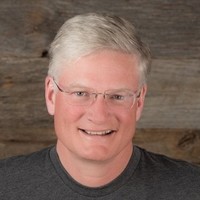 Ted Forbes
Founder, Divitius Partners
Ted Forbes is Head of People operations at Cotopaxi, an industry leading "B" corporation focused on doing good in the word, while offering an outstanding line of outdoor and adventure travel goods. He is also the founder of Divitius Partners, a boutique consulting outfit focused on Executive Coaching, Leadership Development, and HR start-ups. Ted started Divitius in 2016 after a long and successful career as a leader and executive in both the business and not-for-profit worlds. His passion is to bring out the best in people and help them be more successful than they might have imagined.
Prior to launching Divitius, Ted was Executive Vice President for People at Backcountry, LLC. With 1200+ employees and more than $750 million in sales, Backcountry.com and its family of eCommerce sites is widely considered the leading online outdoor specialty retailer in the US and Europe. Ted's team was responsible for the company's people practices, and he played a key role in growing the company's unique values-based culture. Prior to joining Backcountry, Ted was Managing Director, Talent Management at United Airlines, where he oversaw the company's work in Leadership Development, Succession Planning, Learning, Diversity, Performance Management and Human Capital Metrics. Before joining United, Ted was CEO and President of the Darden School Foundation at the University of Virginia. Prior to that, he was the Chief Learning Officer at Capital One.
Ted earned a B.A. in Classics from Guilford College, and an MBA with Honors, from the Darden School at the University of Virginia. For six years, he was a member of the faculty at Darden, where he taught in both MBA and Executive Education programs. For ten years, he was a founding partner of the Peregrine Group, a consulting firm focused on the strategic blending of Business and HR strategies.
Ted's personal passions are centered on the outdoors; as a senior staff member of Keewaydin Camps in Temagami, Ontario, he led extended canoe expeditions to the shores of Hudson's Bay in Canada. As a faculty member and Latin teacher at St. Martin's School, he ran a middle and high school outdoor program in Louisiana. He spent four years as a co-founder of Wilderness Medical Associates, growing a firm that trains leaders to manage medical emergencies in the backcountry. He's been a ski patroller for 20 years, and has served in various leadership roles for the National Ski Patrol at both the Division and National level, receiving three yellow star awards for teaching and leadership, and a National Appointment in recognition of his leadership and contributions to NSP. Ted and his partner Deborah, along with their two big dogs, live in Kamas, Utah, and he spends as much time with his four adult children as possible.