Event Details
March 2022 Chapter Meeting - Mastering Strategic Thinking Skills for Maximum Impact in Your Organization
| | |
| --- | --- |
| Date: | March 17, 2022, 12:00pm |
| Location: | |
| Price: | |
| Event Type: | |
| iCal link | |
Mastering Strategic Thinking Skills for Maximum Success in Your Organization
Please Click Here to Register for this Event
Session Content
Leaders, Managers and Human Resource Professionals are often confused by what is, and is not, Strategic Thinking. They may fall easily into traps and make expensive mistakes to the detriment of their company. This session will help attendees grasp the Strategic Thinking differences that will help them have a positive impact on the organization's bottom line and strategic goals and objectives.
Business Coach J. Glenn Ebersole said, "Strategic thinking is a process that defines the manner in which people think about, assess, view, and create the future for themselves and others. One can apply strategic thinking to arrive at decisions that can be related to your work or personal life."
But the question is – Do you? Are you looking at the "bigger picture" of possibility when making decisions? Are you settling for the easiest choice? How can you maximize critical thinking skills for best results?
Through discussion and examples attendees understand what a strategic thinker is. They compare and contrast the successes and failures of those who didn't apply strategic thinking techniques. Attendees experience several activities to develop their personal skills and receive a journal for tracking success.
Here's what you'll discover in this session:
How you benefit as a strategic thinker
Competitive business advantages of Strategic Thinkers
What is a Strategic Thinker vs. a non-Strategic Thinker
Tales of non-strategic thinkers
Skills needed
Tips for Strategic Thinking
Skill practice
How to improve your skills
Success tales of strategic thinkers
Learning Objectives
Attendees will understand the relevance of creating a habit and routine.
Attendees will compare and contrast behaviors that have proven successful for innovators.
Attendees will practice and apply new techniques in real time and walk away with fresh ideas.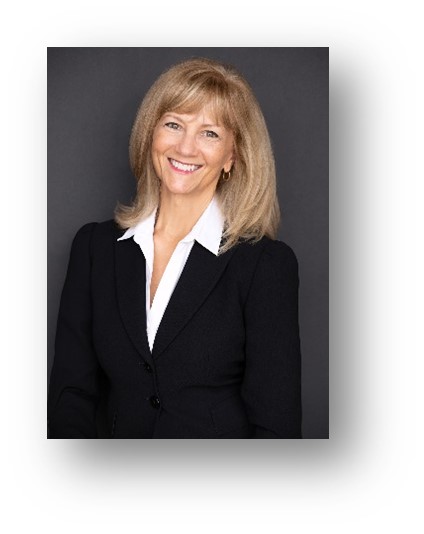 Speaker Biographical Information
Stephanie Angelo, SPHR, SHRM-SCP, CVP
Stephanie works with organizations that want to create a great Company Culture to outlive, outlast and outperform their competition. With her training, speaking and consulting she helps her clients develop strong cultures by establishing customized in-house programs to create Traction not Transaction™ which helps employees do better on their jobs, decrease turnover and create high engagement organizations.
Stephanie invented the popular board game Company Culture - a Game of Workplace Traction not Transaction® which is an exclusive element in her company culture workshops and can be experienced in-person or virtually.
Clients include companies like CopperPoint Mutual, Faist GreenTec, Intel and Raytheon and has spoken to numerous conferences and associations such as IFMA and ASIS and SHRM.
Stephanie has been interviewed on all five Phoenix TV channels and has been featured in publications including the Arizona Republic and The Phoenix Business Journal.
Stephanie is an eSpeakers Certified Virtual Presenter, a professional member of National Speakers Association and a member of Society for Human Resource Management. She has served in several leadership roles. In 2014 she co-created the first-ever board game to address domestic violence – OUTrage™ – A Game to Recognize and Change Abusive Behavior. Stephanie cowrote the true-crime memoir, Serrated, and has spoken all across the U.S., in Canada and in Europe. She has won several awards for her work.